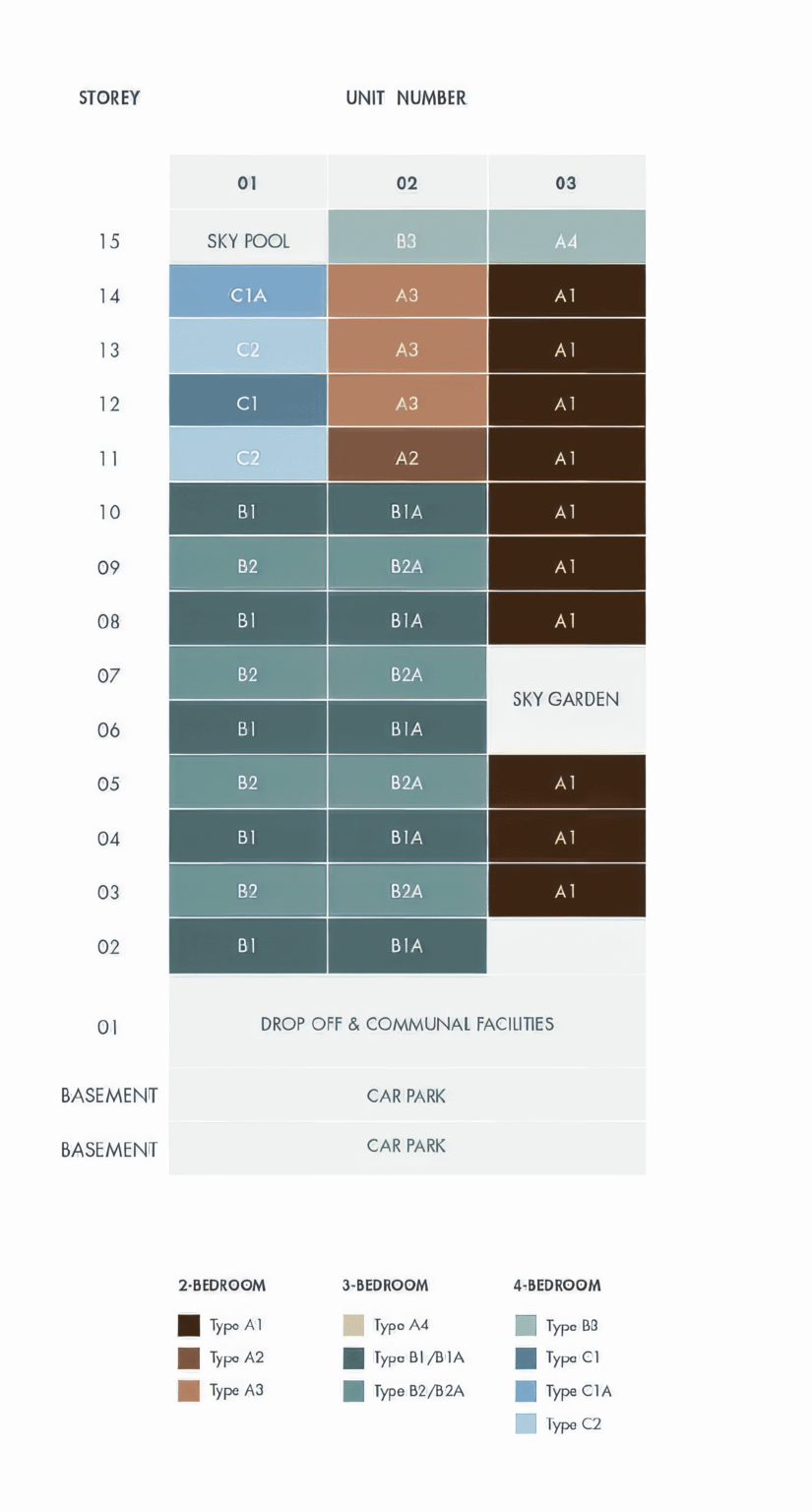 The features of the Sanctuary @ Newton floor plan include spacious and luxurious layouts with top-quality finishes of chic and sleek fittings and fixtures, a high ceiling height of 3.15m, Porcelain Tiles/ Timber strip flooring, and branded Fittings & Fixtures such as SMEG, De Dietrich, Mitsubishi, and Hansgrohe.

At Sanctuary at Newton, you can find the perfect floor plan for your family. With 2 to 4 bedroom options, you'll be able to find a unit size and type that fits your needs. Enjoy unblocked views from well-designed units and choose from a variety of unit types, sizes and facing. Be sure to download the complete floor plans for Sanctuary at Newton Condo and pick the one that works best for you! With its convenient location in Newton D11 Area, nearby school, shopping mall, and nature and outdoor activities, Sanctuary at Newton is an ideal place to call home.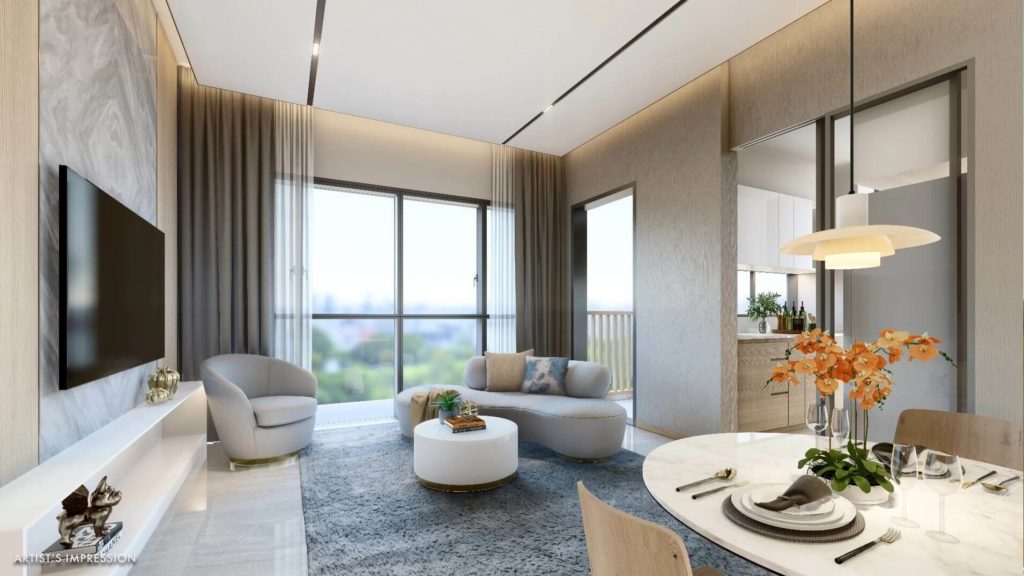 Unit Mix
The unit mixes available are 2-Bedroom (ranging from 775 sqft to 807 sqft), 3-Bedroom (ranging from 1023 sqft to 1055 sqft), and 4-Bedroom (ranging from 1206 sqft to 1216 sqft).
Sanctuary @ Newton Unit Type
No. of
Units
Area
(sq m)
Area
(sq ft)
2 Bedroom
TBC
72
775
3 Bedroom
TBC
95
1,023
4 Bedroom
TBC
116
1,249
Total Units
38